Events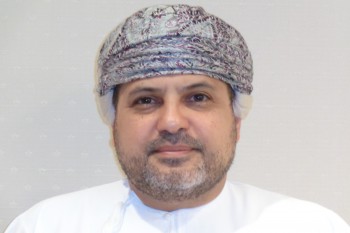 May, 2022
UPDATE: May 02, 2022
Introducing Investments to Japanese Companies and Deepening Understanding of Different Cultures
-     2022 is the 50th anniversary year of the establishment of diplomatic relations between Japan and Oman. Please tell us about the main history between the two countries and various exchange projects or events.
This year, Oman and Japan celebrate their 50th anniversary for the establishment of diplomatic relations. The basis for a strong and excellent relations between Japan and the Sultanate of Oman that exist today was formulated over 400 years ago and become particularly stronger starting in the early 70th of the last century. The official establishment of Oman-Japan diplomatic relations was on May 7th, 1972.  Japan and Oman have shared friendly political and diplomatic relations for many decades. The growing interaction and cooperation between the two governments has been reflected in various fields over the years, particularly in energy, trade, investments, education, knowledge transfer and human resource.
The economic, trade and technical corporation between Japan and Oman continues to grow. Although oil and LNG represent the greater part of Japan's total import from Oman, imports of fisheries and agricultural product from Oman is also becoming significant. Oman is also a major importer of Japanese automobile, machinery and electric appliances among other products.
Oman and Japan signed in January 2014 an agreement for the avoidance of double taxation, followed by the Agreement for The Reciprocal Promotion and Protection of Investment in June 2015. These two bilateral agreements greatly cultivate more favourable environment for our two countries to expand investments in various industries and sectors.
Another major development in Japan – Oman relations is the establishment of the Sultan Qaboos Chair for Middle Eastern studies at the University of Tokyo in 2011 for the purpose of promoting Middle Eastern Studies and the further exchanges of Japanese and Omani students across borders.
-     Among the achievements of Oman Vision 2020 and the goals of Vision 2040, what are closely related to Japan?
The Ninth Five-Year Development Plan (2016-2020) successfully concluded "Oman Vision 2020″ focused on (1) manufacturing, (2) transportation / logistics, (3) tourism, (4) fishing, and (5) mining. During that period, Oman established among others, 4 major free zones, 11 industrial estates, 2 technology parks and an Industrial Innovation Centre. The strategic free zones established in the Sultanate of Oman include Al Mazyounah Free Zone, Sohar Free Trade Zone,  Salalah Port Free Trade Zone, and Duqm Special Economic Zone. All these projects offer competitive advantages with unmatched incentives, and robust infrastructures complimented by a talented workforce.
The Duqm Special Economic Zone is the largest in the Middle East and North Africa region and one of the most promising investments destinations with an area of 2,000 square kilometres and 90-kilometres of coastline along safe and open Oceans. It is a model of an integrated economic development composed of sectors containing a deep-water port; a dry dock; a regional airport; a heavy or medium and light industries complex, including a refinery and petrochemical complex; a residential and commercial area; a tourism area; a logistic services area; and an industrial fisheries complex with a port.
"Moving Forward with Confidence" is Oman's axiom for Vision 2040. We will continue to focus on diversifying its economy by boosting non-oil revenue and aim to further grow the economic sectors by fostering technology, promoting responsible ecosystems, and ongoing enhancement of the competitiveness of its free industrial/trade zones. Oman's progressive economic diversification development program, the transparent business environment and stable political climate are projected to yield positive outcomes.
-     Would you tell us about your activities and your aspirations as the Ambassador to Japan since you were appointed in 2018, more than three years ago?
It is my great pleasure to support and promote the excellent relations between Japan and the Sultanate of Oman to further strengthen the friendship and cooperation. I have been working on introducing unmatched investment opportunities in Oman to Japanese companies looking to enter the Gulf Cooperation Countries, African and Asian markets and furthering cross-cultural understanding through various events and activities.  This includes exhibitions, symposiums and lectures, exchange of Omani and Japanese students, cooperation in various academic and research fields and other initiatives.
On a personal note, I hope to visit all of Japan's prefectures and explore its vivid culture.