Events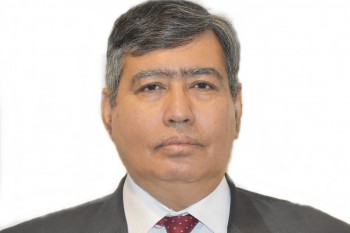 March, 2022
UPDATE: Mar 23, 2022
70th Anniversary to Enhance Already Excellent Relations
-          2022 is the 70th anniversary of the establishment of diplomatic relations between Japan and Pakistan. Since then, our bilateral relations have been quite friendly, what do you think is important to further strengthen the relations?
Pakistan and Japan established diplomatic relations on 28th April 1952. Our relations are characterized by a shared sense of history and common perceptions on important issues. Both friendly countries enjoy fraternal ties based on mutual trust, cooperation, people-to-people contacts as well as cultural and civilizational linkages.
Despite relatively limited bilateral interactions in 2020 and 2021 due to the Covid-19 pandemic, the relations between Pakistan and Japan have gained enhanced momentum during the past few years. The mainstay of our relationship has been trade and economic, with Japan being a key development partner and a major investor in Pakistan. A number of visits have taken place over years, which are a clear manifestation of mutual desire to enhance already excellent relations.
In my opinion, both friendly countries need to further deepen their engagement in fields of economy, culture, tourism and people to people exchanges. The Embassy will keep working with all stakeholders in Japan and Pakistan to achieve this objective.
-          Pakistan is expected to increase its presence in the world, with the world's 5th largest population (about 220 million) and more than 60% of them under 30 years old. What are the future prospects of your country?
Pakistan is the world's fifth-most populous country, with a population exceeding 220 million. It has the second largest Muslim population in the world. Pakistan is the 33rd largest country by area, spanning 796,095 sq km. It has a 1,046 km coastline along the Arabian Sea.
The Economy of Pakistan is the 26th largest in the world in terms of purchasing power parity, and 43rd largest in terms of nominal gross domestic product.
Pakistan has a lot to offer in respect of tourism. Our landscape includes high mountains of Karakorum, Himalayas and Hindukush as well as vast fertile plains, deserts and wonderful coastline. Pakistan is the site of several ancient cultures, including the Gandhara and Indus Valley Civilizations having sites in Taxila, Moenjodaro and Harrapa.
To sum it up, I would say that Pakistan is a country with immense potential. Together with Japan, we stand ready to unlock it for the mutual benefit of our people.
-          Would you tell us about your activities and your aspirations as the Ambassador to Japan since you were appointed in 2019, more than two years ago?
My tenure here has seen certain key developments such as the visit of the President of Pakistan H.E. Dr. Arif Alvi to Tokyo from 20-24 October, 2019 to attend the Enthronement Ceremony of His Majesty the Emperor of Japan. In January 2020, Mr. Hammad Azhar, Minister for Economic Affairs of Pakistan visited Tokyo. Furthermore, Mr. Umar Ayub Khan, Minister for Energy visited Japan in September 2019.
Pakistan's exports to Japan have been on an increasing trajectory since the last three years, and have shown more than 20% growth in the first half of Financial Year 2021-22. On the investment front, Toyota Japan invested around US $ 100 million for assembling hybrid vehicles in Pakistan.
The year 2022 will mark the 70th anniversary of the establishment of diplomatic relations between the two countries. In this regard, several events have been planned to be held throughout the year both in Japan and Pakistan to befittingly celebrate this occasion.
Looking forward, I am optimist for the year 2022 and beyond as sky is the limit for our fraternal relations. We will endeavor to carry forward the excellent momentum in our relations to the years ahead and forge new partnerships in multiple fields.