Events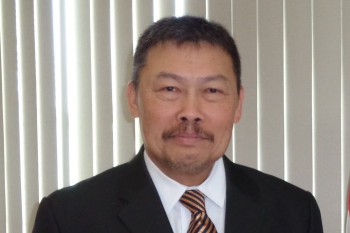 December, 2021
UPDATE: Dec 17, 2021
40th Anniversary of the Look East Policy to Continue to Prosper and Develop
- YAB Dato' Sri Ismail Sabri Yaakob was appointed as the ninth Prime Minister in August. Could you tell us about Malaysia's prospects for the future?
Malaysia's 9th Prime Minister was appointed during a challenging period when the world was grappling with the COVID-19 pandemic, some nations, worse than others. In his inaugural speech after being appointed in August, he introduced "Keluarga Malaysia" (Malaysian Family), which is based on the values ​​of inclusivity, togetherness and gratitude and pledged that the administration will coordinate all the mechanisms of aid delivery all around the country, so that no one is left behind. The idea was chosen because the concept of a family institution always played a role in preserving religion, ensuring safety and protecting the dignity and care for the wellbeing of its members. The Prime Minister is of the view that, to ensure the success of the concept, every ministry and agency need to identify suitable products to be adopted as part of efforts to help the people. This is a step to inculcate a culture of service that is performance-oriented to alleviate the burden of Malaysian families who need help and support. It is hoped that the "Malaysian Family" approach would bring together Malaysians from all walks of life with the aim to lift the country to greater heights and help realise Malaysia's Shared Prosperity Vision 2030.
- China is Malaysia's largest partner in both exports and imports, but what methods do you think are effective for Japan to counter this?
Malaysia values both, China and Japan as important trading partners, and this should not be viewed through a competitive lens but rather a collaborative and complementary one.Japan and Malaysia enjoy an excellent relationship being among the top ten trading partner for each other. Japan was Malaysia's 4th largest trading partner while Malaysia was Japan's 10th largest trading partner (For the period of January to August 2021). In an effort to boost this trend positively, Japanese companies are very much welcomed to establish their regional headquarters and global trading centers in Malaysia. Malaysia has been a preferred destination for many foreign companies not only  because of its ease of doing business but also due to our affordable cost of living, lucrative incentive packages by the government for prospective investors, friendly business environment and its strategic location in Southeast Asia, which could serve as Japan's gateway to ASEAN and beyond. Among the sectors to explore in Malaysia include digital-related investments, green hydrogen economy, Environmental, Social & Governance (ESG) and Sustainable Development Goals (SDGs), among others.
- Malaysia is one of the countries most affected by COVID-19, but some view that the rate of economic recovery next year will be top class. How would you predict yourself?
Malaysia has been improving tremendously in its effort towards recovery in the year 2021. Thus far, 94% of Malaysia's adult population are fully vaccinated and this has prompted the Government to ease restrictions for fully vaccinated residents. These include the resumption of international and interstate travel. The government is preparing to shift into an endemic COVID-19 phase where it will not impose wide lockdowns again if cases rise. This lifting of restrictions will certainly serve as a catalyst for growth that has been both stagnant and declining in the past years due to the pandemic.I hope for the situation to improve, not only in Malaysia but globally. That notwithstanding, the people cannot be complacent and must continue being vigilant in adhering to required SOPs, for the safety and welfare of their local communities.
-  Would you tell us about your activities and your aspirations as the Ambassador to Japan since you were appointed two years and a half ago?
Being an Ambassador of Malaysia, I aspire to steer Malaysia – Japan relations in a positive direction and to strengthen bilateral collaborations in all fields. With the mandate given to me by the Government, I believe I have, in the past two years, worked in that favour. If it had not been for the pandemic that had affected both Japan and Malaysia, and globally as well, there would have been many trade/economic exchanges and official visits between both countries.  Looking back, I have had engagements with the public and private sector on many different levels. I have had the opportunity to engage Ministers from the Japanese government, senior officials of Ministries, Governors and Mayors from the prefectures and towns, just to name a few. I have also engaged the business communities in Japan, through numerous engagements and site-tours and have engaged the academia as well, through my lectures of Malaysia, in many parts of Japan.
As was in 2019, I was very satisfied to see our relationship grow through the visit of His Majesty the King of Malaysia and Her Majesty the Queen who attended the enthronement ceremony of Emperor Naruhito. His Majesty had also undertaken a private visit in November 2019 and officiated the Malaysia Fair that was held at Shinjuku Chuo Park, Tokyo. Next year, both our nations will celebrate the 40th anniversary of the Look East Policy and my aspiration for this commemorative event is for our relations to continue to prosper and develop for the mutual benefit of our people, in the years to come.