Events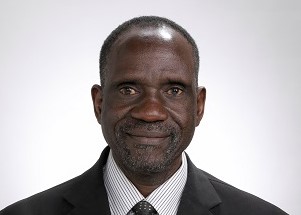 June, 2021
UPDATE: Dec 13, 2021
Promoting Inclussiveness Through Vibrant Foreign Policy
-How would you like to describe the features of the Republic of Malawi which is called "The Warm heart of Africa"?
Malawians are known for their kind-spirited mind associated with smiling faces and friendly attitude. Thus, foreigners have christened Malawi," The Warm heart of Africa". Malawi has an independent foreign policy in its relations with other states. Paramount in its foreign policy is the sovereignty and territorial integrity, economic and sustainable development, peace and security, democratic governance and human rights, and environmental management and climate change
-How do you see the development of bilateral relations centered on economic cooperation between Malawi and japan?
Malawi-Japan relations date back to 6th July 1964 when Malawi became an independent state. Japan sent an envoy to represent government and her people on this occasion and our relations have remained cordial. In 1965 the Government of Japan launched the Japanese Overseas Cooperation Volunteers (JOCV), an initiative for technical assistance to developing countries. In 1971 Malawi received the first seven volunteers and by 2021, remains the highest recipient of more than 1,800 JOCVs across the world. This JOCV program has not only enhanced people to people exchanges, but has also contributed to socio-economic development in our countries in the areas of education, agriculture, forestry, health, fisheries, culture, just to mention but a few.
-Would you talk about aims and outcomes of economic structural adjustment programs being promoted by the Malawi Government?
Malawi has implemented economic and trade reforms since 1980s as part of the World Bank and IMF sponsored Structural Adjustment Programs (SAP), and as part of the internally driven development agenda. From 2014, Malawi Government embarked on public service reforms with the aim of making the public service efficient, effective and professional.
In January 2021, Malawi launched the Malawi Vision 2063 to guide development planning with the view to transform the country. This Vision departs from poverty alleviation alone but includes wealth creation, and it aspires to take Malawi to an economically self-reliant and an industrialized middle income economy, basing on three pillars namely; agricultural productivity and commercialization, industrialization and urbanization.
The self-reliance agenda is reflected in national budget policy which government implements. For example, government has developed a Revenue Mobilization Strategy aimed at harnessing revenue collection and has announced a plan to develop a Debt Retirement Fund aimed at dealing away with the huge debt stock estimated at around 54% of Gross Domestic Product.
Malawi also encourages Foreign Direct Investment. Through this reform, government established a One Stop Service Center at Malawi Investment and Trade Center which is the portal for foreign investors. Through this and other reforms, Malawi has improved on the World Bank's Ease of Doing Business Index over the years.
-What are the growing industries and investment opportunities in Malawi for Japanese companies>
Japanese Companies, such as Japan Tobacco International, is the fourth largest agri-business company that supports tobacco farmers with affordable farm inputs and buys unprocessed tobacco leaf at competitive prices. Mitsui & Co. has shares on the Nacala Corridor that connects Malawi and Nacala port in Mozambique by rail. Although Malawi is a landlocked country, we are land-linked by air, rail and road infrastructure. Investment opportunities for Japanese companies include mining of rare earth, bauxite etc, cage fish farming, tourism/hospitality, agro-processing, irrigation farming and power generation from hydro , geothermal, Solar and coal-fired plants.
Finally, The International Friendship Exchange Council (FEC) is a platform where foreign embassies in Japan meet and share their country profiles. It is also a platform where Japanese and foreign institutions sit, chat and share ideas on socio-economic development and people-to people relation.