Events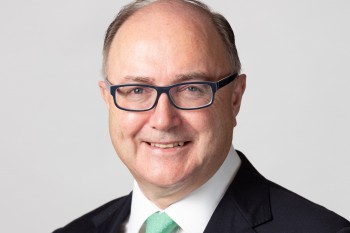 May 2021
UPDATE: Jun 25, 2021
Promoting Cooperation for Digitisation in Japan
— How do you see the recent development of Ireland -Japan relations?
Ireland and Japan enjoy close and mutually beneficial ties in many areas, which will continue to strengthen further. We share the same perspectives on many important issues, and engage with each other regularly, particularly since Ireland took up a seat on the UN Security Council on 1 January 2021.We also have strong cultural and people-to-people links. Irish literature, traditional music, dancing and food and drink (including whiskey!) continue to grow in popularity. Our economic links continue to grow,with two-way trade amounting to 13.7 billion Euro for 2019 – up by approximately 10% on 2018. We have over 50 indigenous Irish companies in Japan, with more than 150 companies regularly exporting here. Japan remains the largest source of FDI to Ireland from the Asia-Pacific region. There are roughly 80 Japanese companies in Ireland. The Government plans to build a new, state of the art Ireland House in Tokyo with completion scheduled for 2024. It will be the largest overseas capital investment in the history of the State, and will greatly enhance Ireland-Japan ties in various areas.
— As Ambassador to Japan, what is your priority agenda for further strengthening the bilateral ties?
Digitalisation is a top national priority of Japan's government. Ireland is ranked first in the EU 2020 Digital Economy Index for the Integration of Digital Technologies by Business. Ireland is also a world-leading ICT and Digitalisation hub. We are pitching to the Japanese government and corporate sector that Ireland's businesses, researchers and public sectors can offer experience, expertise and technology solutions across a wide range of sectors. In 2019, then Minister for Business, Enterprise, and Innovation, Ms. Heather Humphreys, led a Trade Mission to Japan that highlighted Ireland's prowess in these areas. Team Ireland, at home and in Japan, will engage closely with Japan's Digitalisation agenda. This year, the two governments have agreed to start negotiations to take bilateral relations to a new level in the near future.
— What would Brexit impact on Ireland?
As our largest and nearest neighbour, with whom we have many ties, Ireland will be one of the most affected countries by Brexit.  Many in Ireland were sad to see the UK leave the EU on 31 January 2020, however, we fully respected the democratic decision of the British people. There are many implications for the EU arising from Brexit, particularly in relation to trade. 1 January 2021 saw the introduction of customs and regulatory controls at EU and UK ports. Trade between the UK and the EU is subject to customs checks and regulations that were previously exempt. Importantly, the Protocol on Ireland and Northern Ireland means that these new checks and controls do not apply to North-South trade on this island. We warmly welcomed the conclusion of the EU-UK Trade and Cooperation Agreement. This creates a new framework for the future EU-UK relationship and ensures quota free and tariff free trade between the EU and the UK. Ireland remains a firmly committed member of the EU and is now the sole English-language country inside the EU. Ireland has secured over 90 Brexit related investments, most of which are in the regulated sectors of financial services but also include pharmaceutical and technology companies.
— Would you tell us about the Irish Government's "Global Ireland" strategy?
Ireland is one of the most outward-looking, globalised nations in the world. Our exports are growing strongly and we are one of the world's most competitive locations for inward investment, with over 210,000 people employed by almost 1,400 IDA-supported foreign multinationals. Global Ireland 2025 is the Government's strategy for doubling the scope and impact of Ireland's global footprint in the period ahead. It will enable Ireland to be more ambitious in advancing our strategic international objectives. It will accelerate progress on diversifying and growing Ireland's exports, inward investment and tourism, particularly in response to the challenges posed by Brexit. It will strengthen Ireland's engagement with our 70 million-strong diaspora, and will bolster our efforts to bring our culture and heritage to the wider world. It will support Ireland's foreign policy objectives including international development, peace, disarmament and security.
(Interview by Shu Tamaru, Counsellor)