Events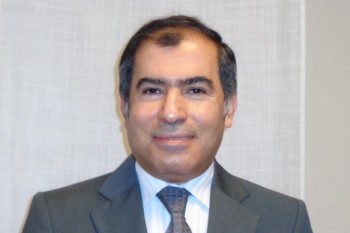 April 2021
UPDATE: Apr 27, 2021
Promoting Industrial Diversification through Human Resource Development
―― Japan and Kuwait celebrate the 60th anniversary of the establishment of diplomatic relations in 2021. As Ambassador to Japan, what areas do you focus on for strengthening the bilateral ties?
We have a strong political and economic relationship since 1958 and have many cooperation agreements covering various areas. This relation was enhanced by the liberation of Kuwait in the 1990 Gulf war. Japan contributed $13 billion for supporting Kuwait. Kuwait donated 5 million barrels of oil to support the affected areas during the 2011 Great East Japan Earthquake. Simultaneously, we have a fruitful relationship in the economic field. Mitsubishi Corporation cooperates in the construction of power plants in Kuwait. Kuwait Petroleum International, Idemitsu Kosan and Mitsui Chemicals operate a refinery in Vietnam jointly.
On the other hand, Kuwait has extensive investments in the Japanese stock market. At the embassy, we focus on how to attract Japanese investment to Kuwait. We revised the Foreign Investment Law to encourage foreign investment. Benefits of which include foreign ownership, special tax credits, and customs duty exemptions. Cultural and educational areas are also important. For a long time, we have not sent scholarship students from Kuwait to Japan. We need to increase the student exchange on both sides.
―― How has Kuwait been dealing with COVID-19?
Although we faced a third wave of coronavirus, the situation of Kuwait is under control. As of 15 February 2021, 177 thousand confirmed cases, with 166 thousand recoveries and 1,003 deaths. Our medical capability is outstanding. The current major issue is vaccination. We started a vaccine awareness campaign in January, and 100 thousand people have already taken the jab. We brought the Pfizer-BioNTech and Oxford-AstraZeneca COVID-19 vaccines. We closed the international airport several times. People were asked to stay home during the state emergency declaration from February to June last year. Oil prices fluctuated and affected our economy. We have many foreign workers who lost jobs and salaries amid the state of emergency. The Government supports charity groups' free food service. As local small businesses are suffering most from the coronavirus, the Government continues to assist them. As international cooperation, we support WHO through a donation to the COVAX Facility.
―― Kuwait needs to develop the non-oil industrial sector as the mid-term challenge. Would you talk about some accomplishments of industrial diversification and human resource development?
Kuwait has long depended on oil. We need new industrial sectors other than oil, and the manufacturing industry is growing such as food and drink, chemical and petrochemical. As to human resource development, Kuwait University and other higher education institutions play an essential role in enhancing Kuwait's new industries. Government spending in education is growing, and more students have been sent abroad on scholarships. They acquire sufficient skills to meet the labor market's needs, contributing to the national development process. Now we try to reform our educational system. While Kuwait's university enrollment rates are rising, the number of liberal arts students is high, and the number of students studying science, engineering, and medical science in connection with new industries is low. In the future, we need to increase the ratio of the latter.
―― Towards the global climate change mitigation, how is Kuwait embarking on a clean energy transition pathway?
In response to climate change, we plan to increase the ratio of renewable energy power generation such as solar energy and wind energy. Kuwait is now targeting to generate 15% of its electricity needs from renewable sources by 2030. We are also promoting the modernization of refineries. Kuwait National Petroleum Company's Clean Fuel Project is strategic, as the company strives to upgrade and integrate refineries to produce environmentally friendly oil products that meet the strictest international standards. Japanese companies cooperate to improve power generation technology. Kuwait also expects cooperation from the EU through the EU-GCC clean energy network.
(Interview by Shu Tamaru, Counsellor)