Events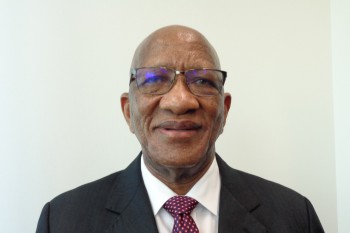 February 2021
UPDATE: Feb 03, 2021
Creating employment through inclusive economic growth
—- As Ambassador to Japan, how have you witnessed the recent development of Japan-South Africa relations?
Japan and South Africa have developed cordial and dynamic relations since 1910, characterized by equality and mutual respect. South Africa's new democratic government led by President Nelson Mandela startedin 1994. As the beginning of a new era, our bilateral relations have grown and Japanese investment has increased. President Ramaphosa visited three times in 2019, attending G20 Osaka Summit, TICAD7 and the Rugby World Cup final.He has kept a strong relationship with Prime Minister Abe. South Africa highly values Japan's cooperation in human capacity enhancement and infrastructure development. Many South African students have visited Japan for skills training. JICA in South Africa cooperates with the South Africa's government in starting vocational schools for learning from Japanese model "Kaizen". Throughthe JET Program, South African teachers are getting English teaching jobs in Japan. TICAD7 offered various opportunities to enhance our relations further. Cultural and sports exchanges such as soccer and rugby are also active. The South Africa-Japan Partnership Forum is enhancing and broadening the bilateral relations at ministerial levels.
—- South Africa has the most diversified and industrialized economy in Africa. What promising sectors and areas are there to promote Japanese investment?
We give priority to agriculture, agro-processing, and fisheries. Our government plans to enhance infrastructure in energy sector including renewable energy with the cooperation from Japan. We face shortages of water; therefore, water purification and storage are necessary technology for us. Pharmaceuticals is also an important sector. All Japanese automobile makers are operating in South Africa. The government encourage car companies' investment in South Africa as base to penetrate other continental markets like Zambia and Mozambique. In addition, you can enjoy the benefits of the AfCFTA (African Continental Free Trade Area), which was created by 44 African Union member countries. It expands the market and facilitates entry into the market.
—- The Ramaphosa administration continues its efforts to reduce the inequality. Is the socio-economically and racially divided society becoming more united?
Unemployment, poverty, and racial inequality remained as a result of apartheid in the old regime, and majority of the people were left outside the economy. The Constitution of South Africa, 1996, provides all people in South Africa the right to equality. The government ensures the people are unified into a, non-racial democratic country with an inclusive economy by providing basic needs to the people. Human resource development programs became the fundamental area to address the social economic challenges. South Africa has the broad-based black economic empowerment program, which aims to advance economic transformation and enhance the economic participation of black people. Any company, operating in South Africa, must ensure to employ black people. Women Empowerment programs, aiming to end domination of men, is also important. As achievement of the program, we see now many black people and women at the management and executive levels in leading companies. We provide free housing fordisadvantaged people. We have social grants program for children, elderly and disabled people.
—- South Africa has the largest COVID-19 caseload in Africa. What is the Government doing to support the people and businesses currently?
The government committed many measures for assisting its people and businesses. They include special grants for distressed people, industrial funding to vulnerable businesses, social relief and economic support package, National Empowerment Fund for manufacturers, supplying medical products, small, micro and medium-sized enterprises ("SMMEs") support , and so on. In October, President Ramaphosa announced South Africa's Economic Reconstruction and Recovery Plan which detailed how to restore our economy, highlighting four priority interventions: Massive rollout of infrastructure, Expansion of energy generation capacity, Mass employment programs, and Industrial growth.
 (Interview by Shu Tamaru,  FEC Counsellor)