Events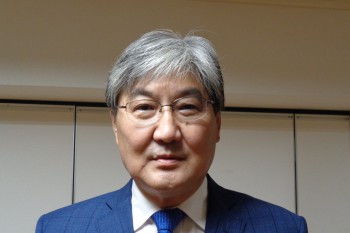 December 2020
UPDATE: Dec 18, 2020
Focusing on promotion of exportable products for Japan
—- Mongolia has successfully contained the new coronavirus infection (COVID-19). How has Mongolia almost escaped the worst effects of COVID-19?
The Mongolian government responded swiftly to COVID-19. Infection is minimized by closing borders, suspending passenger flights, quarantining and restricting the behavior of foreign immigrants, and restricting the behavior of the public. As of November 12, most of 406 infected cases came from abroad. 317 people have already been cured and 84 are being treated. The swift action of the Mongolian government has avoided any loss of life, but we face economic difficulties. The Mongolian economy is highly dependent on China, and the sharp slowdown in the Chinese economy has caused fall of export commodity prices, hitting the transportation, tourism, retail and service sectors. GDP shrank by 10.7% year-on-year in the first quarter of 2020, creating a very difficult situation.
—- How is Mongolia supporting its businesses and economy towards economic resumption?
The new cabinet, which was launched after the general election of the State Great Khural (Parliament) in June this year, has formulated the "Government Action Plan for 2020-2024." The top priority is to overcome the economic and social challenges caused by COVID-19 pandemic. The main measures are reduction of social insurance premiums, corporate income tax exemption, tax exemption on corporate rent income, financial support for export, and a temporary regulation called Green Gateway at the border between China and Mongolia to boost exports, active cooperation with development partner countries and international organizations, and enhancing government reserve funds. The resumption of traffic with Japan is progressing. In early October, 100 Mongolian students arrived in Japan on a charter plane, and traffic for business purpose is being discussed between the two countries.
—- Mongolia has concluded a Strategic Partnership with Japan following Russia. How do you see the recent development of our friendly ties?
Mongolia and Japan established diplomatic relations in 1972, and the relations between the two countries have developed into a "Strategic Partnership" in 2010. Prime Minister Abe visited Mongolia three times, and in 2017, the 45th anniversary of the establishment of diplomatic relations, the "Mongolia-Japan Medium-Term Action Plan for Strategic Partnership (2017-2021)" was signed. Last week, Foreign Minister Motegi visited Mongolia to reaffirm the Japanese government's position to expand and strengthen its Strategic Partnership with Mongolia, and signed the exchange of notes for 25 billion yen emergency support loan to Mongolia. Since the early 1990s, the Government of Japan has consistently supported Mongolia's democratization, reform and development. We are deeply grateful for the support of Japan even amid the COVID-19 pandemic. Our diplomatic relations will celebrate the 50th anniversary in 2022. Mongolian people are pro-Japanese, and wish His Majesty the Emperor to visit Mongolia. We are planning various commemorative events and would like to cooperate with FEC. The Mongolian-Japan Economic Partnership Agreement came into effect in June 2016, and trade between the two countries has doubled in four years, but the challenge is to expand Mongolian exports to Japan.We are focusing on developing exportable products to Japan.
—- What kind of business opportunities can Japanese companies expect in your country?
There are ample opportunities for joint ventures in the mining sector. As a merit of logistics, it has become possible to export Mongolian products to Japan not only via China but also via Vladivostok. The New Ulaanbaatar Airport, which was constructed thanks to Japan's ODA, is scheduled to open in July next year. Rare earths can be airlifted to Japan. In the non-mining sector, meat (horse, cow, sheep), agricultural products (soba, soybeans, leafy vegetables), cashmere, leather goods, tourism (educational tourism) are promising. Japanese companies show interest in horse meat import, sheep ranch management and leather processing.
 (Interview by Shu Tamaru, FEC Counsellor)