Events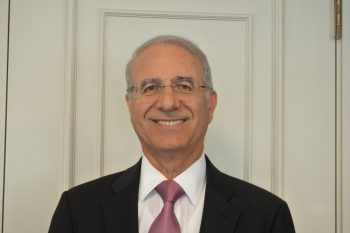 January 2020
UPDATE: Jan 24, 2020
Morocco – "The Country to Go" for the Japanese Companies
—— Japan and Morocco have a good relationship based on exchanges between the Imperial and Royal families. How do you see the development of the relationship between the two countries so far?
Based on the long tradition of friendship between Morocco's Royal Family and Japan's Imperial Family, we enjoy excellent relationship and exchanges.  H.R.H. Prince Moulay Rachid attended the Emperor's Enthronement Ceremony representing H.M. the King Mohammed VI.  In September, delegates of Japan Morocco Parliamentary League visited Morocco, invited by Morocco's Upper House.  The touristic sites of Morocco are often covered by Japanese media, and are attracting more than 40,000 tourists from Japan every year.  We have over 70 Japanese companies based in Morocco, which is the second destination for Japanese companies in Africa. And these companies are employing over 42,000 local workers, making Japan the largest foreign employer in Morocco.
——As the Ambassador to Japan, what activities are you focusing on to strengthen the bilateral ties? Is triangular cooperation among Japan, Morocco and Africa in progress?
I started my career at the Ministry of Trade and Industry, and since I am economy oriented, one of my main commitments is to expand our business relationship with Japan.  It's important to present the information about Morocco, and in 3 years, we organized 13 business seminars with Ministers or officials from Morocco, and in cooperation with Japan Morocco Association.  I also frequently meet with Japanese government officials and company members.  On the other hand, I give lectures at schools from elementary schools to university students, as I feel it important for the future generations to know about each other.  In Morocco, 7000 scholarships are granted to students from African countries, and this is turning into a win-win situation.  All of those who studied in Morocco would return to their countries and contribute to the development of their homelands.  This is creating strong and mutually beneficial links between Morocco and African countries, and since Moroccan companies have extensive network in Africa, Japanese companies are partnering with Moroccan companies.
——Would you talk about Morocco's economic development and growing industries?
We have a multiyear strategy in each sector, such as agriculture, fishery, manufacturing industry, energy, etc. and the public-private partnership is working very well.  The strategies include goals, regulations, and incentives to promote businesses and are adopted at a meeting chaired by the King himself.  The change should not be made unless it's for improvement.  Renewable energy is among one of the strategic sectors, and we reached the target to have 42% of the energy from renewable sources (solar, wind and hydro) by 2020, and we are now targeting to reach 52% by 2030.  Morocco is the only country in Africa which signed a Free Trade Agreement (FTA) with the United States, and we also have FTAs with EU, Middle East and African countries, summing up to a market of 1.3bil. with FTA.  Also, development of infrastructure (ports, airports, highways, etc.) is backing up the industrial growth.
——According to Quantum Global's Africa Investment Index 2018 (AII), Morocco tops in Africa as the most attractive investment destination. What is the attraction of Morocco as an investment destination?
Morocco is gifted with its proximity to Europe, and with markets tied with FTAs, infrastructure, public-private partnership, and the secure business environment is attracting the investors. The political stability, based on the 1200-year history of the Kingdom, is a key factor in Morocco's investment climate.  The high-quality and abundant labor force is another Morocco's key asset and a great incentive to companies. The automotive industry which started and was limited to parts assembly in the 1970s, has now grown into the largest manufacturing and export industry.  Engineers trained at the government-built training institute are hired by Renault-Nissan and PSA to manufacture engines, etc. or work in R&D.  Tangier-Med Port in the north, facing the Mediterranean is only about 14 kilometers from the European continent, and is handling containers of over 3million TEU.  With the expansion, the container handling capacity will reach 9million TEU, making Tangier-Med the largest in Africa and the Mediterranean.
——The Tokyo Olympic and Paralympic Games will be held in 2020. What is the Olympic and Paralympic Games for Morocco?
The Olympics is the biggest event where all disciplines are shown. Our first female gold medalist, and also the first in the Arab-African region, was Mrs. Moutawakil at 1984 Los Angeles Olympics for 400-meter hurdles. Later on, she became the Minister of Sports and IOC board member.  Sports education is important, and Morocco hosted the 2019 African Games, and will host the first African Para Games in January 2020.  I am glad that Tokyo is putting focus on the Paralympics.  During the Tokyo Olympics and Paralympics, the City of Yokohama will be the host town of Morocco.
(Interviewed by Shu Tamaru,  FEC Counsellor)