Events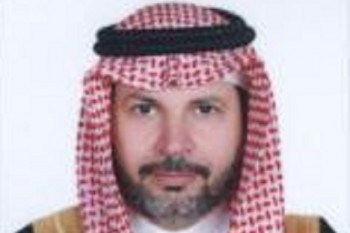 January 2017
UPDATE: Mar 17, 2017
Vision 2030: Expansion of Private Investments to End Dependence on Oil
—– Japan and Saudi Arabia have been enjoying the long-standing cordial relationship. What is your priority mission for further strengthening the bilateral ties as the Ambassador to Japan?
Deputy Crown Prince Mohammad visited Japan last September, which helped the relationship expand even more dramatically. As the ambassador, I am focusing on increasing investment opportunities and financial and trade transactions, as well as strengthening our cooperation in the fields of infrastructure, logistics, food, agriculture, and healthcare. We would also like to enhance our cooperation in the areas such as water treatment/sanitation, energy industry, culture, sports and entertainment, and build a comprehensive and multi-layered strategic partnership which will make our bilateral relationship outstanding.
—– What are the contents of Saudi Arabia's "Vision 2030", which is led by Saudi Deputy Crown Prince Mohammed?
"Vision 2030" is an ambitious large-scale plan for comprehensive and sustainable development of Saudi Arabia. Consisting of philosophies, projects, strategies, and future prospects, the plan is built around three themes: a vibrant society, a thriving economy, and an ambitious nation, in order to bring educational and economic renaissance to Saudi Arabia. With this vision, the people-based Saudi renaissance movement begins. Our people are aware that it is economic diversification, rather than dependence on oil, that is needed for financing the development. The people, knowledge, and funds must come together to create the environment suitable for achieving the vision's goals. The Saudi Public Investment Fund will be transformed into the world's largest sovereign wealth fund of 2.5 trillion dollars. By 2020, the kingdom's annual non-oil revenues will increase 6-fold from 43.5 billion to 267 billion dollars, and that will allow us to live without any dependence on oil.
—– How does Saudi Arabia promote industrial diversification and human resource development as the country's mid-term challenge?
By having the private sector participate in the Saudi non-oil sector, the industry diversification will move forward, and the economic structure will be strong enough to handle any domestic and foreign environmental changes in a flexible and effective manner. We are also making efforts nationwide to develop the workers' skills in the important fields. By 2025, Saudi Arabia will make advanced healthcare and educational services available for children to develop and improve their skills; the economy will be diversified so that their future employment opportunities and good welfare are ensured; and we will have sustained high economic growth that will guarantee a high standard of living and welfare for the Saudi citizens. Other goals are to provide employment opportunities for the young, promote the business cultures, encourage investments to small and medium enterprises, improve the value added to the domestic products, and increase the export of manufactured goods. In addition, we will promote the inflow of foreign investments to establish long-term economic partnerships in a wide variety of fields.
—– SoftBank and Saudi Arabia's sovereign wealth fund plan to launch a 100 billion dollar investment fund. Which sectors in Saudi Arabia are expected to grow in the industrial cooperation with Japanese companies?
Expansion of private investments in the industry, service, agriculture, and infrastructure sectors will decrease Saudi Arabia's economic dependency on oil, and make the economic structure strong enough to handle any domestic and foreign environmental changes. We are hoping that the Japanese companies will cooperate with us in science & technology research, development, and innovation, as well as in the fields of environmental conservation including pollution control and natural resources, which will lead to bright and prosperous future for the younger generations.
—– Prime Minister Abe stated that cooperation among major players in and outside of the Middle East, particularly between Saudi Arabia and Iran, is the key to the region's stability. What is your view on this matter?
Saudi Arabia has no hostile intention against Iran. Also, our country has never taken political advantage of Iran's sectarianism or minority groups. We are in favor of having a good relationship with Iran. They are our neighbor. If Iran keeps the good neighbor principle and does not interfere with other countries, they will be welcomed by their neighboring countries and the global society.