Events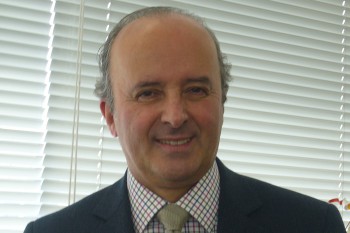 June 2016
UPDATE: Mar 08, 2017
Strong Ties Bring Improved Earthquake and Tsunami Disaster Prevention
—– The bilateral economic relationship has been steadily developing. Chile is the second largest Latin American exporter to Japan and Japan has become the top foreign investor in Chile.
The partnership dates back to the Meiji Era. Chile and Japan have a good commercial relationship because of the similarities between them, especially the trust and seriousness in doing business. Chile received the Japanese salmon farming expertise in the 1970s, and is now the world's 2nd largest salmon producer. The Economic Partnership Agreement, effective since 2007, helped expansion of our trade with Japan and direct investments from Japan.
—– What is the secret of the growing popularity of Chile wines?
It is our good weather, soil, and dedicated winemakers. We offer high-quality and conveniently priced Chilean wines, and started outselling France and other countries in the Japanese market. We are No. 1 in Japan and No. 2 in the China market. Asian markets are increasingly important to us.
—– Chile is one of the original TPP members. What does Chile expect from the TPP?
The TPP could be a base for the broader agreement, the Free Trade Area of the Asia-Pacific (FTAAP). We are largely an exporter of raw materials, and must add value to our exports in the international value chains. The TPP is an open agreement, and if other countries become members in the future, it will expand our business opportunities.
—– Please tell us about the Pacific Alliance.
It is an open mechanism of countries with free economic policies, and currently includes Mexico, Colombia, Peru, and Chile, which have joined forces to integrate into the Asia-Pacific markets for trade and investments.
—– Japan and Chile will celebrate the 120th anniversary of diplomatic relations next year. Which areas should be focused to reinforce them?
We promote the cooperation in the academic, scientific, and innovation fields. For example, we have the ALMA project (including the National Astronomical Observatory of Japan) and the University of Tokyo Atacama Observatory Project. We are also interested in technical collaboration with Japan in fields like energy efficiency besides trade and  investments.
—– Chile and Japan are vulnerable to earthquakes and tsunamis. How do you share the expertise about these natural disasters and cooperate with each other?
Since our strongest earthquake in 1960, both countries have been collaborating in mitigating the earthquake and tsunami damages. This cooperative relationship was strengthened further after the great Earthquake in Chile in 2010 and the Great Tohoku Earthquake in 2011, and we are disseminating the expertise of prevention and mitigation of natural disasters to other countries in Latin America.
—– Chile is the world's top producer of copper. How do you see the impact of the recent copper price decline on the Chilean economy?
Chile applied countercyclical policies which allowed us to save when prices were high.  We expect the copper price will rise again by the next year. Our economy is solid and a recent poll showed that the public trusts our good macroeconomic policies and healthy fiscal balance.